Saratoga Springs Office
1238 North Commerce Drive
Saratoga Springs, UT 84045
Phone: 801-922-9222
Fax: 801-766-1758
Office Hours:
Monday - Friday 9:00 a.m. - 5:00 p.m.
After Hours Urgent Care Clinic
Monday - Friday 6:00 p.m. - 8:30 p.m.
Saturday 10:00 a.m. - 2:00 p.m.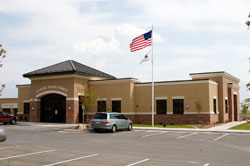 Please Note: Our address changed, but we didn't move!
Saratoga Springs City has recently changed the addresses of many of the businesses on Commerce Drive. Unfortunately, not all of the mapping software companies have made this update in their system (google maps and garmin for example). Below is a map of where our office is. If the mapping software you use does not take you to this location, try searching our old address (77 East Commerce Drive Saratoga Springs, UT 84045).